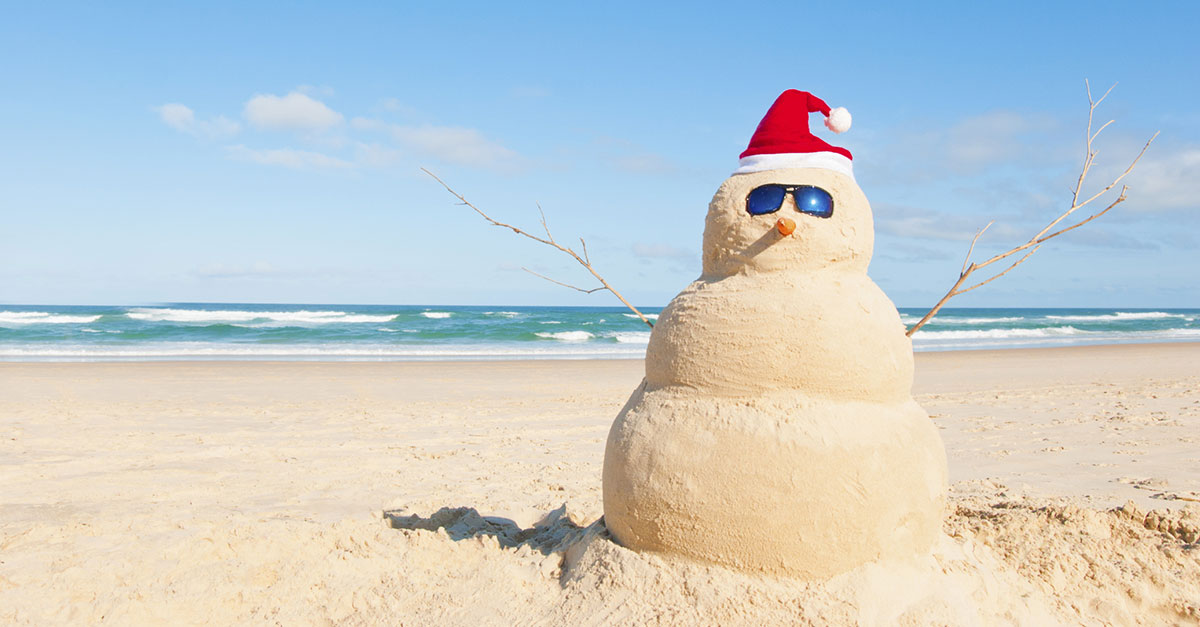 Romans 10:4 "For Christ is the end of the law for righteousness to everyone who believes."
Introduction:
I've always thought it quite odd that commercials for Christmas shopping begin in July. It seems odd that in the heat of summer there are ads with snowmen, evergreen trees and the lights of Christmas. Of course, all diligent people who know the nature of Christmas shopping exercise prudence in starting to shop early. The stores know that what they advertise in July will prepare people for that big day - Christmas day. What may seem sort of out-of place and irrelevant in the summer will give way to a sigh of relief on the morning of December 25th. The ads, strange commercials and the like are a means to an end.
Understanding the meaning of "Christ is the end of the law"
Whenever we consider the purpose of the Old Testament: with its rituals, law, Patriarchs, prophecies, promises and the nation of Israel - there is a sense in which all of those different elements are advertising for some big upcoming event and Person. The word for "end" used by Paul in Romans 10:4 speaks of a purpose, a fulfillment and a completion of a process. Jesus Christ is the intended subject and object of Old Testament expectation and Biblical salvation.
Christ did not come to bring an end to the Law, but rather to show us what it looks like when it is being fully lived out and to complete the righteousness which it demanded. In a wider sense, Christ's incarnation, cross, resurrection and ascension fulfills and explains everything we find in the Old Testament (see Luke 24:44). Most English translations render the word as "end". Consider how various English translations render Romans 10:4
Romans 10:4 (NIV) "Christ is the culmination of the law so that there may be righteousness for everyone who believes."
Romans 10:4 (NLT) "For Christ has already accomplished the purpose for which the law was given. As a result, all who believe in him are made right with God."
The word translated "end" or "culmination" or "already accomplished" is the Greek noun "telos", which we find in English words like "television" and "telescope". With a "television", I'm literally getting a broadcast of a full and complete event as it is unfolding in real-time.
With a telescope, I am "scoping out" the full and complete range of stars and planets that fall within my line of view.
Such ideas describe how Christ was the fulfillment of God's revealed plan of salvation in the Old Testament. Take notice of some texts that aid us in understanding Romans 10:4 -
John 8:56 "Your father Abraham rejoiced to see My day, and he saw it and was glad."
Hebrews 1:1-2 "God, after He spoke long ago to the fathers in the prophets in many portions and in many ways, 2 in these last days has spoken to us in His Son, whom He appointed heir of all things, through whom also He made the world."
1 Peter 1:10-11 "As to this salvation, the prophets who prophesied of the grace that would come to you made careful searches and inquiries, 11 seeking to know what person or time the Spirit of Christ within them was indicating as He predicted the sufferings of Christ and the glories to follow."
Like televisions and telescopes, the prophecies, promises and people of the Old Testament were televisions and telescopes through which people could see the "end" focus: Christ Jesus.
Without Jesus Christ, there is no salvation
What would had been the outcome if Jesus had not come, died on the cross nor raised from the dead? We would be forever looking for the culmination of God's promises and predictions which were made in the Old Testament. If God the Father and Son had not covenanted in eternity to supply the salvation necessary to redeem sinners; if the Son had not agreed to be incarnated as the man Jesus of Nazareth; if He in turn had not agreed to go to the cross and raise from the dead - all bets would be off. To say Jesus Christ is the "end" of righteousness means there is no more to be done.
Much like the enthusiasm that accompanies Christmas morning, Christ's arrival and accomplishment brought with it joy and a sense of relief. The wait was over. Now it is the responsibility of every Christian to tell as many people as possible that He has come. Their efforts to try harder and do better are unnecessary. The gift of eternal life is just that - a gift.
Dr. Adrians Rogers once summarized all other religions by noting that they could be summarized as "do-do-do-do". However, Christianity can be summed up with respect to the salvation offered and received upon saving faith: "d-o-n-e". So when you really think about it - maybe Christmas ads in July aren't so strange after-all. God used all of human history, the nation of Israel and 39 Old Testament books to prepare and put forth the only Savior that can save - Jesus Christ. Now it is a matter of receiving by grace through faith His incomparable gift!